We are hiring
Looking for a job or an internship? Are you freelancing in the field of web or mobile application development? Send us your CV on this address: recrutement@aristarc-conseils.com. We are committed to responding to you as soon as possible possible.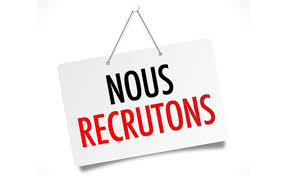 Vacancies
We are looking for a Community Manager intern able to manage our pages on social networks.
Recruitment of a Training Manager with experience in the digital field (M/F)
Your main mission:
Development of the training offer at Aristarc Conseils (https://aristarcconseils.com). Animation, supervision and coordination of a team of trainers. Followed pedagogical and administrative of the learners.
Related missions:
Prospecting to expand the customer portfolio of the training offer;
Drafting commercial offers for training requests;
Management of the relationship with training partners;
Development of training plans;
Implementation of a strategy to develop the training offer;
Implementation of all the actions necessary to achieve the objectives for the offer of training;
Management of the training system;
Pedagogical management of training;
Management of trainers;
Management of training monitoring and evaluation;
Research and communication of educational resources;
Participation in the recruitment of trainers;
Control of the administrative and financial compliance of training actions;
Reporting of activities to the hierarchy.
Profile:
Bac+5 training (business or engineering school, University, … in the science of education, training engineering) you have ideally held a similar position. We We are looking for a profile very comfortable with digital and development languages.
Experience in B2B sales in the field of training;
Knowledge of new technologies (Artificial Intelligence, Blockchain, etc.);
A spirit of conquest and good interpersonal skills;
Organized and very responsive;
Excellent written and oral communication skills;
Excellent knowledge of office software.
Additional Info:
12-month CDD based in Dakar (Senegal)
The package includes: Fixed remuneration + attractive commission plan
Laptop and phone plan
Level of experience: minimum of 5 years Salary to be negociated
Apply by sending your CV and cover letter to recruitment@aristarc-conseils.com before February 15, 2022.
Recruitment of a Junior Business Developer in the digital domain (M/F)
The main tasks:
Guide and detect growth opportunities for products and services dedicated
Develop and diversify its customer database, in particular towards private sector actors
Analyze new markets in order to prospect for customers.
Attract commercial targets in order to create long-term value:
Make appointments with prospects in order to present (or "pitcher") their service or product
Make a commercial proposal and finalize contracts.
Be in charge of a specific sector (or products / services) in which to find and contact relevant prospects and stakeholders
Stay tuned for other growth opportunities (such as opportunities for communication or partnerships, for example).
Find and propose growth solutions other than pure acquisition and simple new customers.
To keep vigil
Main activities :
Analysis and monitoring
Define and carry out market studies. produce summaries,
Realize the directory of commercial targets
Define the service offer of dedicated services
Identify the specific needs of the identified targets
Provide competitive intelligence
Development and monitoring of new projects
Detect growth opportunities, be able to identify market needs, to prioritize them
Disseminate strategic technical information to departments concerned
Promote the full range of dedicated services and increase their visibility
Ensure prospecting work, attract new customers and partners / Set up networking actions
Represent the ARISTARC Conseils brand at events and special events (congresses, fairs, etc.)
Ensure the follow-up of current requests (Follow-up of quotes, reminders, etc.)
Profile:
Minimum Bac +3 training (position is directly accessible to young people diplomas (for example from a business, management or marketing school, school computer engineer). We are looking for a profile comfortable with the field digital and new technologies.
Main activities :
Knowledge :
Commercial techniques, business law and negotiation skills
Language skills: proficiency in English is an asset
Proficiency in Excel, Powerpoint, Word, etc.
Communication skills appreciated
Culture & knowledge in the digital domain
Skills in digital technology (Dev, Web Design, infrastructure) are an asset
Operational skills
Ability to identify, interpret and analyze information scientific and economic
Curiosity, creativity to identify sources of development potential
Autonomy, adaptability to quickly grasp the worlds of different work
Excellent interpersonal skills internally and externally (knowing how to work in a team, know how to motivate employees)
Communication techniques
Additional Info:
12-month CDD based in Dakar (Senegal)
The package includes: Fixed remuneration + Attractive commission plan
Laptop and phone plan
Level of experience: Minimum 2 years
Salary to be negociated
Apply by sending your CV and cover letter to recruitment@aristarc-conseils.com no later than February 23, 2022.